On a beautiful day here in New England (77 degrees and sunny at game time), the wife and I jumped in the car and headed over to Brockton for a Rox game. The Rox are in the indy CanAm league.
The Rox starting pitcher....63 year old lefty Bill Lee.
The Rox have clinched a playoff spot, so they signed Lee to a 1-day contract to start the game.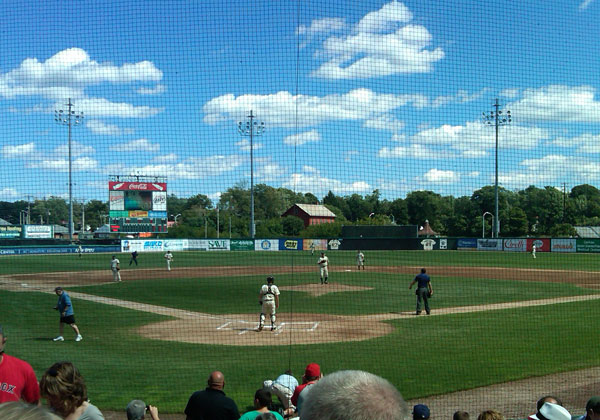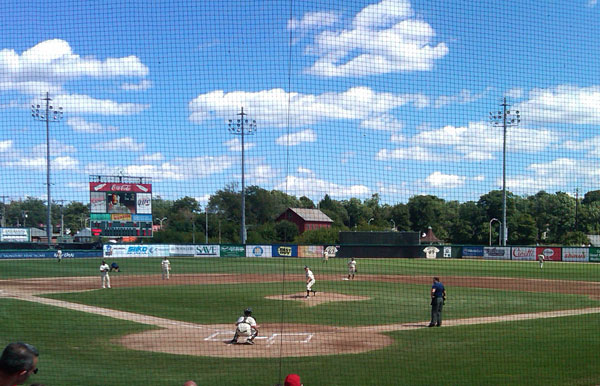 This was no 1-inning celebrity event, either...Lee pitched 5.1 giving up 5 hits and 2 runs (including 1 HR) and striking out 1 with no walks. Other than the home run, the Worcester team didn't really hit anything hard off of him. He got the win in the Rox 7-3 victory.
Oh, the CanAm league is a non-DH league, so Lee hit, too:
He went 0-3 with 2 groundouts to second and a pop up to short right that was also fielded by the second baseman.
After Lee came out of the game, the fun kept right on coming. Pitching the 8th inning for Worcester was former Red Sox 1st round pick Rick Asadoorian.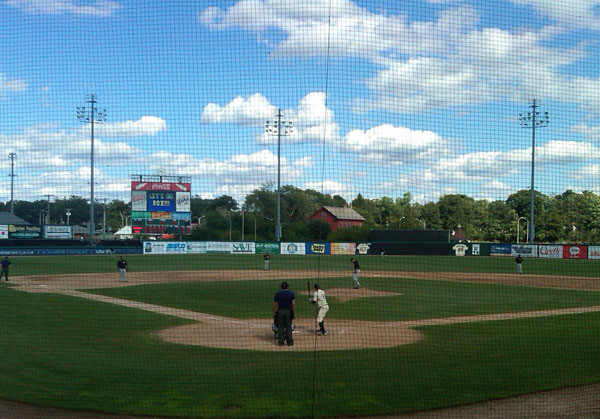 He threw a scoreless inning, walking 1 and striking out 2. In 22 games this year (22.2 IP) he is 2-2 with a 1.99 ERA and 8 saves. He's struck out 27 and walked 11 while giving up 17 hits.
In 116 ab's this year, he's also hitting .207.
The pictures are a bit tough to see because I was using my cell phone camera, sorry about that.