I was watching
The Natural
on television last night and just couldn't help noticing what a strange and unique ballpark War Memorial Stadium was. Clearly, it was built with football first in mind, with the majority of seating going down the third base line, but it reminded me a lot of Cleveland Stadium with the Depression era architecture and the vast emptiness.
Did anyone on this board ever get a chance to go to War Memorial Stadium, and if so, what were their impressions of the place. Does anyone have any good pictures? I found a few: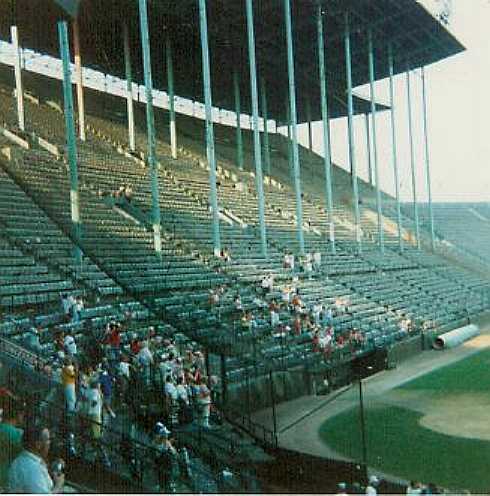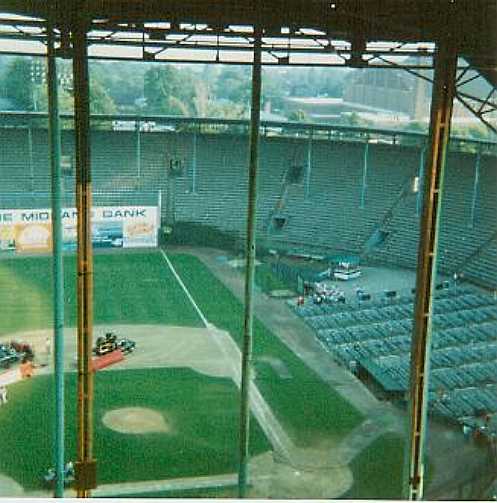 (Thanks to frontier.net, stadiumsofnfl.com, and buffalohistoryworks.com for the pictures)
I found it interesting how the Bisons clustered a bunch of their signage in the center field stands, and how the roofed pavillion in right field resembled Tiger Stadium, Old Comiskey Park, or for us young uns, The Ballpark in Arlington.
On a somewhat related note, when it comes to
The Natural
, did you prefer the book ending where Hobbs strikes out, or the movie ending where Hobbs goes yard and the light tower explodes and shoots fireworks? Call me a sentimentalist--and I'm sure the author had his reasons for making Hobbs strike out--but I'm a sucker for the happy ending any day.