I posted this picture on another thread, but I think it deserves its own. I came across a picture of the Florida Suncoast Dome, which was renamed Tropicana Field in 1998 when the Rays started their franchise.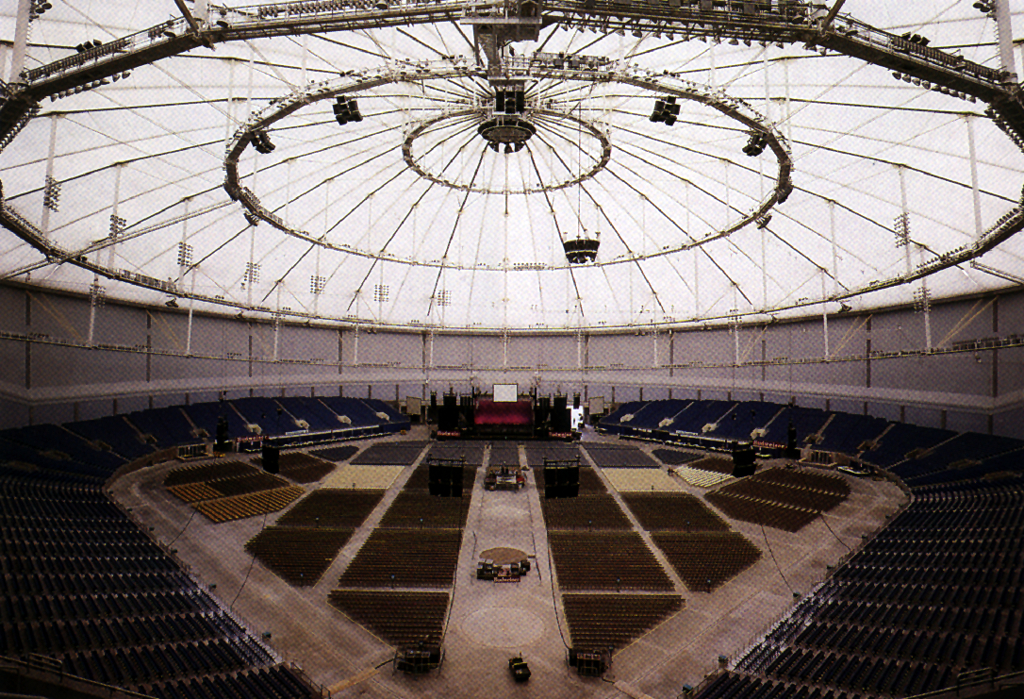 I'm not sure of the date of this picture, but it is definitely long before the Rays started play, and most likely before the Tampa Bay Lightning played there for several years as well. This set up is probably what the Tampa Bay Giants would have played in 1993 if the move from San Francisco wasn't blocked. If you look carefully, you can see the spots where the dirt cutout sliding pits would be on the field--note that when the Rays came to town, they went with the traditional dirt base path infield.
Now take a look at how Tropicana Field looks today:
Besides the added billaboards and scoreboards, there is also the Beach deck in left field which was added on in 1998. There is also the centerfield restaraunt where presumably that space was empty previously. Also note that there are more infield seats, which makes the foul territory a lot smaller. And the assymetrical field dimensions probably wouldn't have existed had the Giants moved there in 1993.
I think no matter what criticisms you may have about the Trop, it still is a lot nicer and livelier than what it could have been.