On the issue of the exterior walls, here are the pics that give guidance on this, in one post. The Polo Grounds exterior walls on either side of home plate for the portion constructed in 1911 seem to have been retained in the 1923 photos.
Images from 1923. Note the gap in the first photo for the upper wall, and find the same in the other images: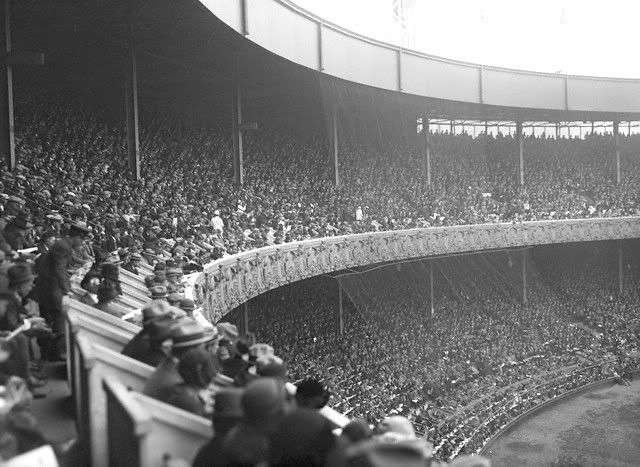 This older image (probably from 1911-1913) might show the same outer wall we see in 1923. There are louvers in some sections.