giphy.gif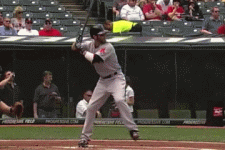 Strongly disagree....
This will be true if one ROTATES the forearms to SLOT for a rearward launch, AND ROTATE through a single axis above and below the rear hip. (Pedroia above, does NEITHER)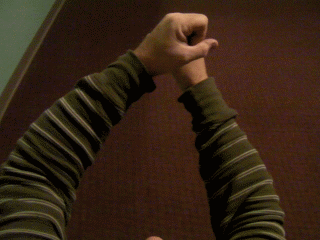 Watch the ball.....As Harper's "load in the hip" gets "unloaded" (uncoiled) by convention according by the author above,....... What continues to work in getting the ball from below the shoulder to above the shoulders? Is it the hands? forearms? arms?
hall5_c007f007.gif
ouija.gif
The scapula is vested with a surround of muscle sets that coordinate or oppose, where the contraction of one set, stretches the other. The combined actions allow the scapula to glide around the cupola of the thoracic cage in the same way the planchette (heart shaped piece) moves on the surface of a ouija board.
In Harper's outfield throw, the scapula undergoes a transformational frame shift in re-purposing the arm-forearm complex from one lifting the ball up to the level of the shoulder, to one that brings the elbow to its apex for the throw above the shoulder.