Babe surrounded by his young, adoring fans.
Babe, glaring at the enemy pitcher as he nears his battle station! Must have been a study in intimidation.
He looked like a hitter, he walked like a hitter, he HIT LIKE A HITTER!!!
In a contemplative mood.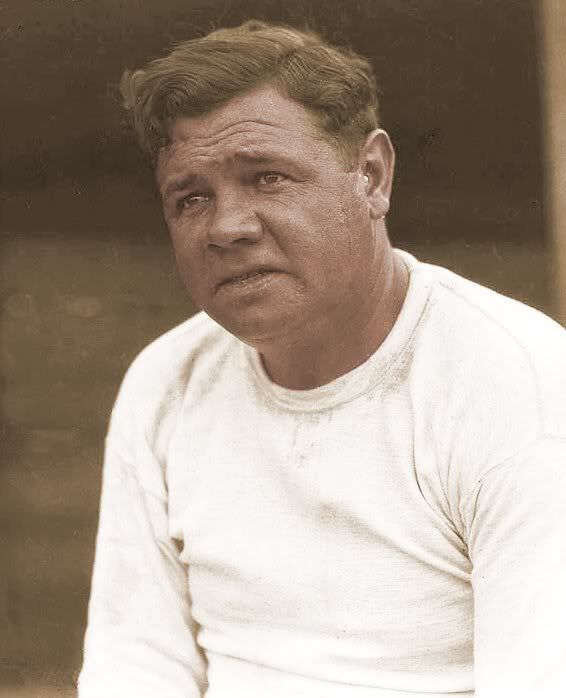 April 27, 1947: Babe Ruth Day at Yankee Stadium. Farewell to Baseball Address Speech: 58,339 fans turned out at Yankee Stadium.
Nearing the end of the road. Cardinal Spellman and Happy Chandler in the background.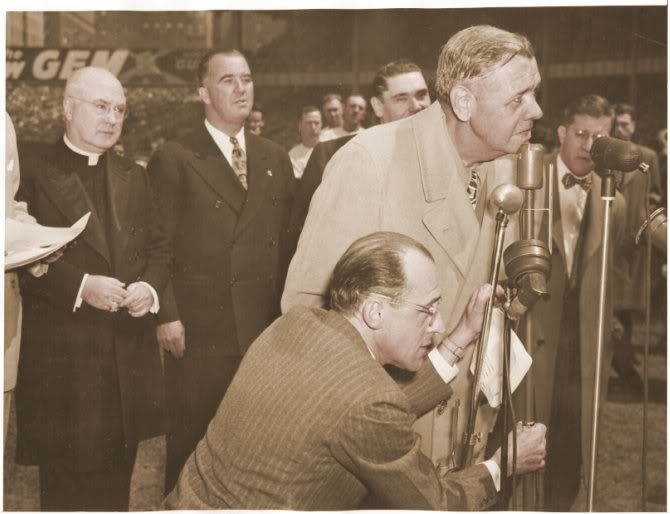 The stance that said it all. Preparing to launch.
1915, with his Red Sox team mates.
Christy Walsh/Babe, inspecting their barn-storming touring uniforms.