John Braven Dyer
Born: May 29, 1900, Chicago, IL
Died: August 30, 1983, Culver City, CA, age 83,---d. at a rest home in Culver City, CA.
Los Angeles sports writer;
Graduated Pomona College (Claremont, CA),
Los Angeles Times, sports writer & columnist, 1925 - 1964
Palm Springs Desert Sun
Palm Springs Desert Post
BRAVEN DYER
Sports Writer
Los Angeles Times
A well-known sportswriter for the Los Angeles Times from 1923-64, the late Braven Dyer covered innumerable USC sporting events. His stories displayed his great appreciation for Trojan teams, coaches, and athletes. Dyer covered the first football game played in Los Angeles Memorial Coliseum on Oct. 6, 1923 (USC defeated Pomona, 23-7). He was the first person to broadcast a basketball game at the Shrine Auditorium and he also did color commentary for USC football games. It was Dyer who penned the nickname "Thundering Herd" to describe the great Trojan football teams of the 1920's and 1930's. Dyer was a three-sport letterman at Pomona College.Sr. Dyer, second wife, Annie Louise, born 1898, wed in 1951.
Braven's genealogy---(provided courtesy of Giles Dyer.)
John BRAVEN DYER`s parents were Frank Dyer, born July 29, 1871 in Cornwall, Britain, son of Charles Barret Dyer, born on the 12th of January, 1836, first wed 1861, and Rebecca Anne Braven and Mabel Puckey Dyer, born in 1878, first wed August 2, 1897, he was named after his uncle John Braven Dyer, born the 3rd of December, 1872. There were 14 children by Rebecca, one of whom was a stillborn twin, another who was hit by a train age 10. They also took care of an outside child. And when Rebecca died, they were 6 more children by the second wife, second wed to Emma Lynn Jago, 1897.
Charles Barret Dyer was a Stevador in Fowey, Britain. Braven was the first of four sons, born in late 1899 or early 1900, (which argues 3 to 5 daughters), his brothers were Brainerd, Dean of History at rival UCLA, Bonar, and Frank Jr. Katherine was still born between Brainerd, November 9, 1901, in Wheaton, Ill., died April 27, 1980, and Bonar, born in 1905, manufacuted aircraft parts for AeroJet, in WWII, later Vice President of Industrial Relations for Disney Brothers .
Later in life, Frank Sr. taught Speech, with an earned doctorate in homoletics (the study of homolies), associated with Dr. Kleinschidmt, Dean of the UCLA speech department. Both Brainy and Bravy letter in both Football and Basketball. Bravy was a 5'10 Left End, and Wing Guard, Brainy was a 5'8 Right Guard and Point Guard. They were co-captains of the basketball team. Pomona was then in the PCAA. Braven also played Tennis as a sophomore and baseball as a senior. His wife was Evelyn Lyons (or Eva Lynn Payne) Dyer, born in 1902. He had two sons, Braven Jr. "Buddy" Dyer, and David Dyer (which argues 1 to 3 daughters). Buddy Dyer, born 1926, followed his father into sports, as a linebacker at Stanford University, wed Thorah Dyer in 1948, worked for Lockheed and later as a sports executive, and David, born in 1930, wed in April, 1961, became an attorney/agent. Frank Dyer, Sr., second wife, Annie Louise, born 1898, wed in 1951.
-------------------------------------------------------------------------------------------------------------------------
Sporting News' obituary, September 19, 1983, pp. 44.

July 28, 1932: L-R: Helene Madison, wonder girl of Seattle; Grantland Rice; Babe Didrikson; Will Rogers, humorist;
Georgia Coleman, swimmer; Braven Dyer, at Fox Hills Studio where Olympic girl athletes were entertaining recently.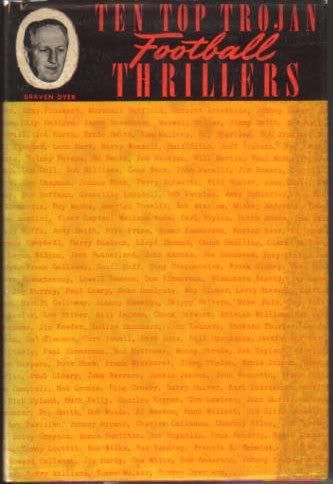 October 8, 1951: Braven Dyer (L) / Tom Lawless (R), University of Southern California Athletic News Director.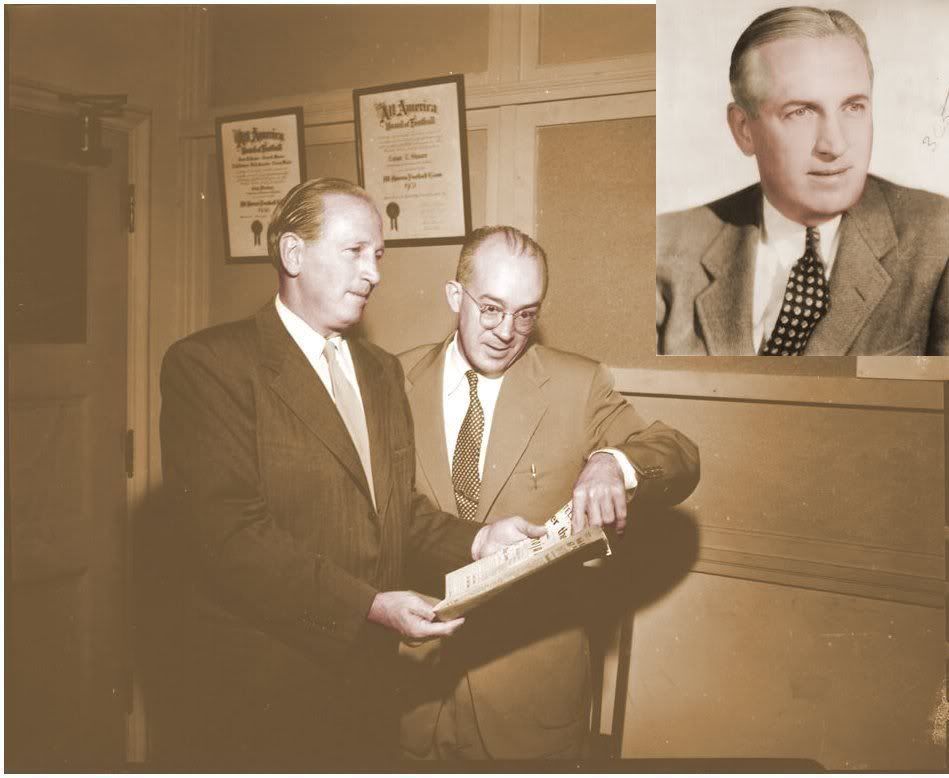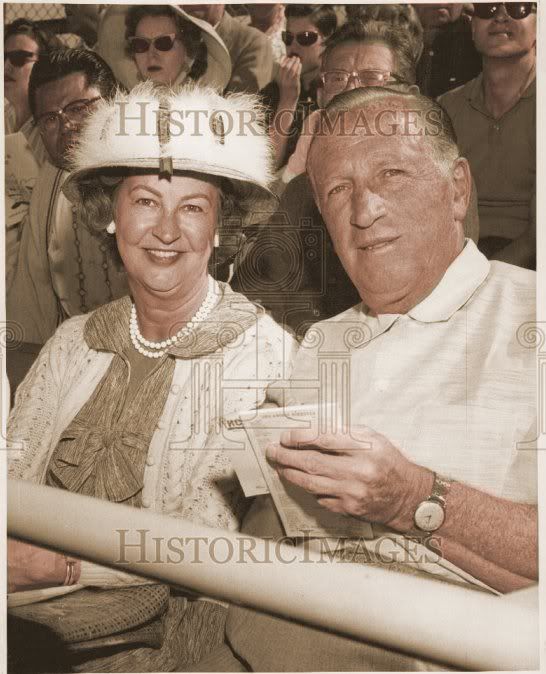 1963:

Mrs. Joe Cronin

/

Braven Dyer

.