Chick Stahl 1901-1906
Ted Williams, with Boston Red Sox scout Eddie Collins and Padres' owner Bill Lane, June 26, 1936.
Former Boxer John L. Sullivan and Boston Americans Captain Jimmy Collins, 1904
Catcher Lou Criger [left] with Hall Of Fame pitcher Cy Young [right] playing for the Boston Red Sox in the 1903 World Series.
Rick Ferrell [left] with his brother Wes [right] with the Boston Red Sox in 1936
Joe Cronin: 1936-44
Ted Williams, Eddie Pellagrini, John F. Kennedy, and Hank Greenberg.
Ted Williams with his good friend Bobby Doerr, on April 14th, 1939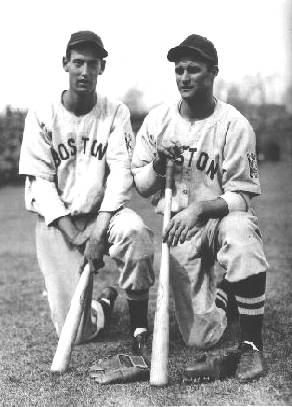 WILLIAMS, FIRST at BAT, Holy Cross April 1939 - Baseball great Ted Williams at Fitton Field, Holy Cross College in Worcester, Massachusetts taken on April 14, 1939.
Looks like Ted is wearing his Red Sox uniform.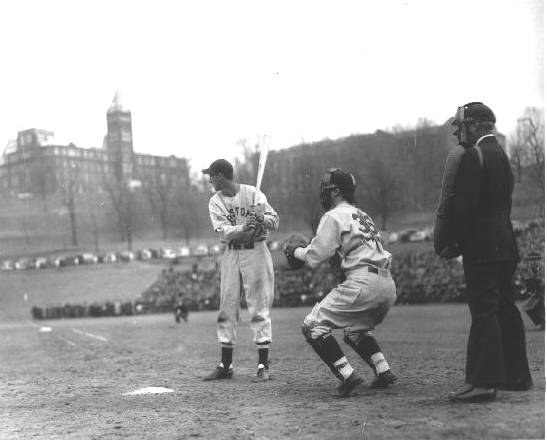 Joe DiMaggio/Ted Williams, 1949, during an exhibition game in St. Petersburg, Fla.