I have been reading this board for the past three weeks, but my account was only activated yesterday. Its been great keeping up with Citi Fields transformation with all the great photos everyone has contributed. I have been a Mets fan since birth, born in Flushing hospital 29 years ago and grew up in Jackson Heights. I unfortunately currently live in Miami but read all the NY papers and watch as many games as possible on mlb.com and SNY. Didnt want to start posting right away, without introducing myself. I will Miss Shea but look forward to my first game in the new park this coming June against the Rays. I too think Citi is a beautiful place that I dont fully agree with the ideas behind alot of it, but do love of alot of some of the other stuff...But thats for other threads on this board. Anyhow, glad to be a part of this place and look forward to contributing and getting to know you all. Here are a few photos of my Mets Experience to get me in the swing of things.
My first tickets to my very first Mets games.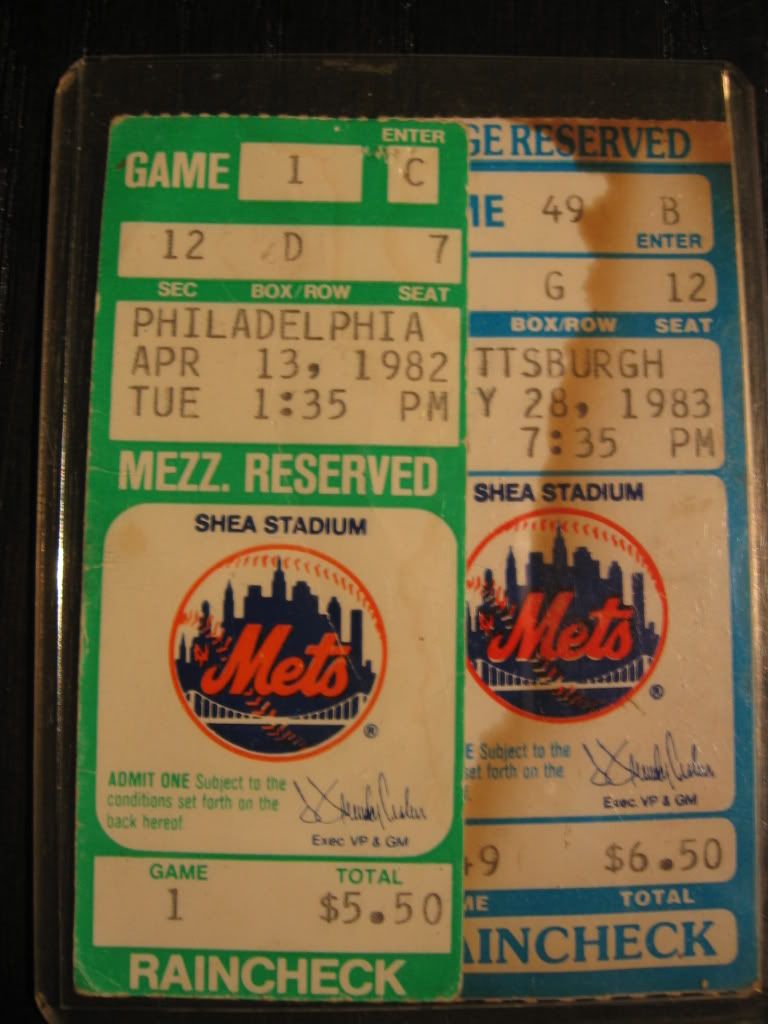 My ticket to my very last Mets Game at Shea.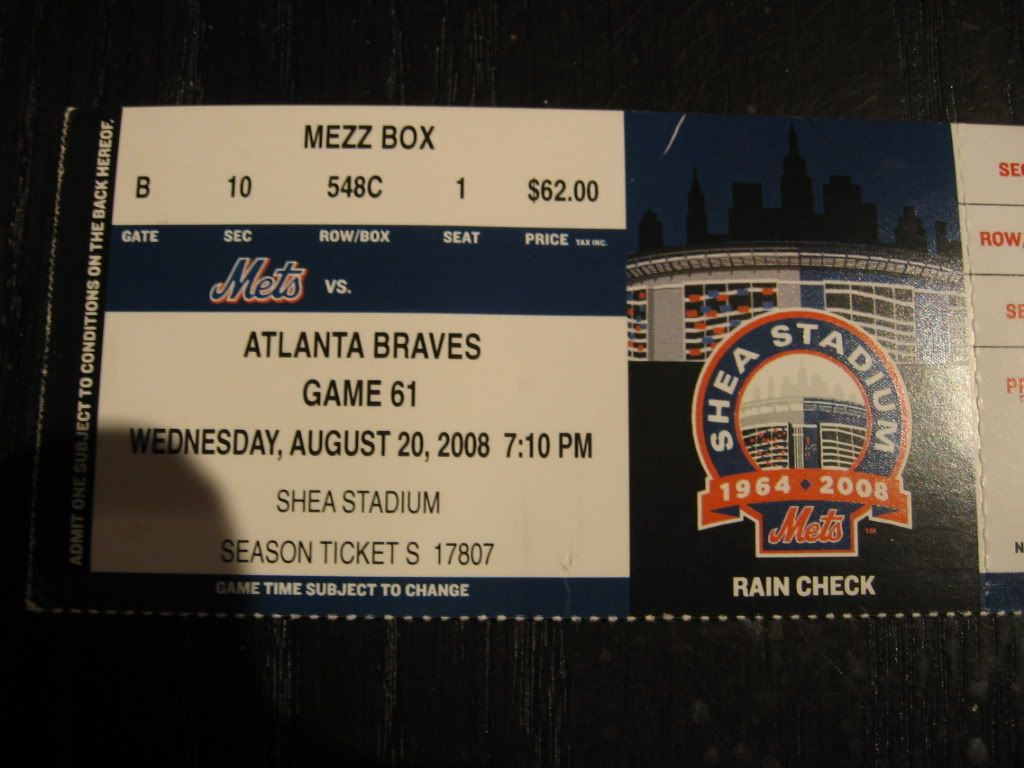 Old Photo of Shea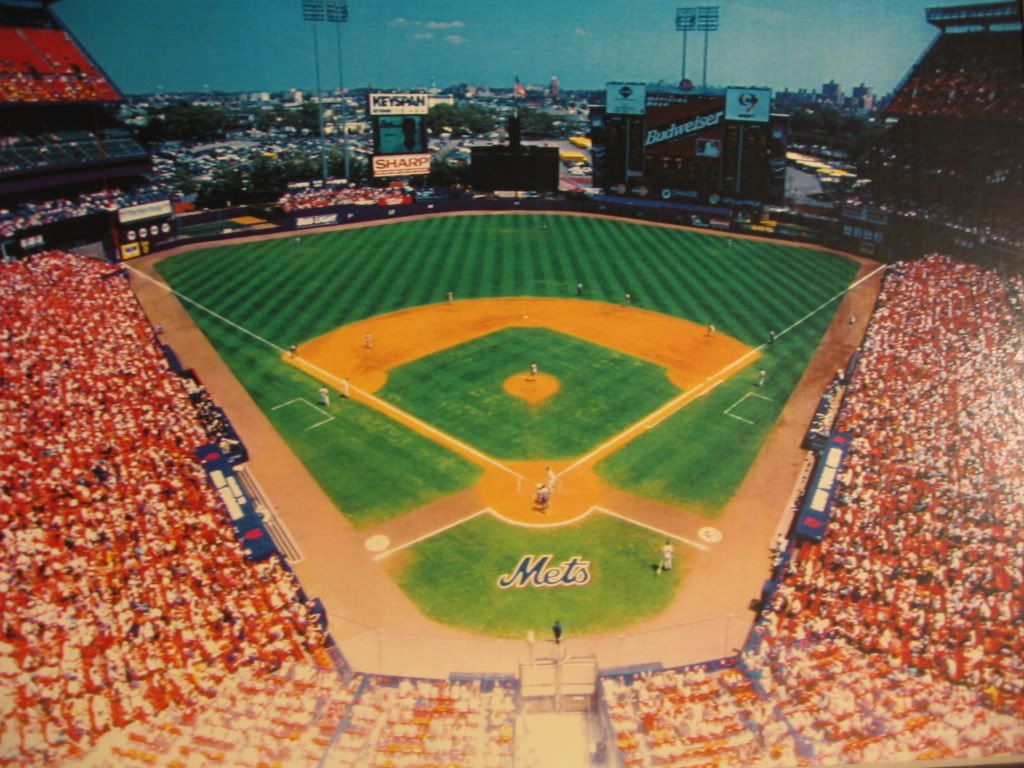 Some photos of my recent trips to Shea.