Heliot Ramos was the Giants #1 pick (#19 overall) last month. I've been researching this kid and something about him makes me feel he's going to be the big time star outfielder the Giants have lacked for years.
He's from Puerto Rico and he's only 17 years old (turns 18 on Sept. 7) so he several years away from the major leagues.
Here's a scouting reports.
https://www.minorleagueball.com/2017...bo-puerto-rico
http://m.mlb.com/video/topic/2109608...ool-outfielder
Here's Ramos talking at AT&T Park after he signed.
http://www.knbr.com/2017/06/27/giant...-heliot-ramos/
An interview with Ramos.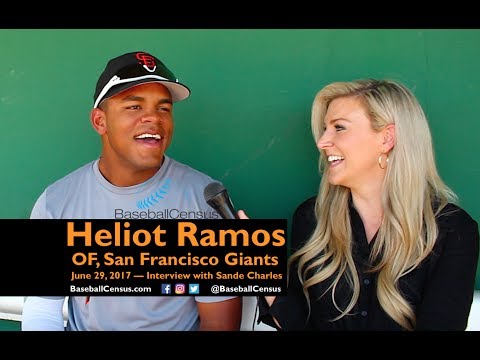 Grant Bissbee chimes in about Ramos. In the last 40 years the Giants have picked a high school outfielder in the first round just four times.
https://www.mccoveychronicles.com/20...2017-mlb-draft
Ramos signed quickly with the Giants for just over $3 million. He's currently playing in the Arizona League and is crushing the ball so far hitting .425/.500/.850 in 10 games. Here is some video of him from last week. If he continues to crush the ball I wonder if the Giants will promote to short-season Salem-Kiezer in Oregon?